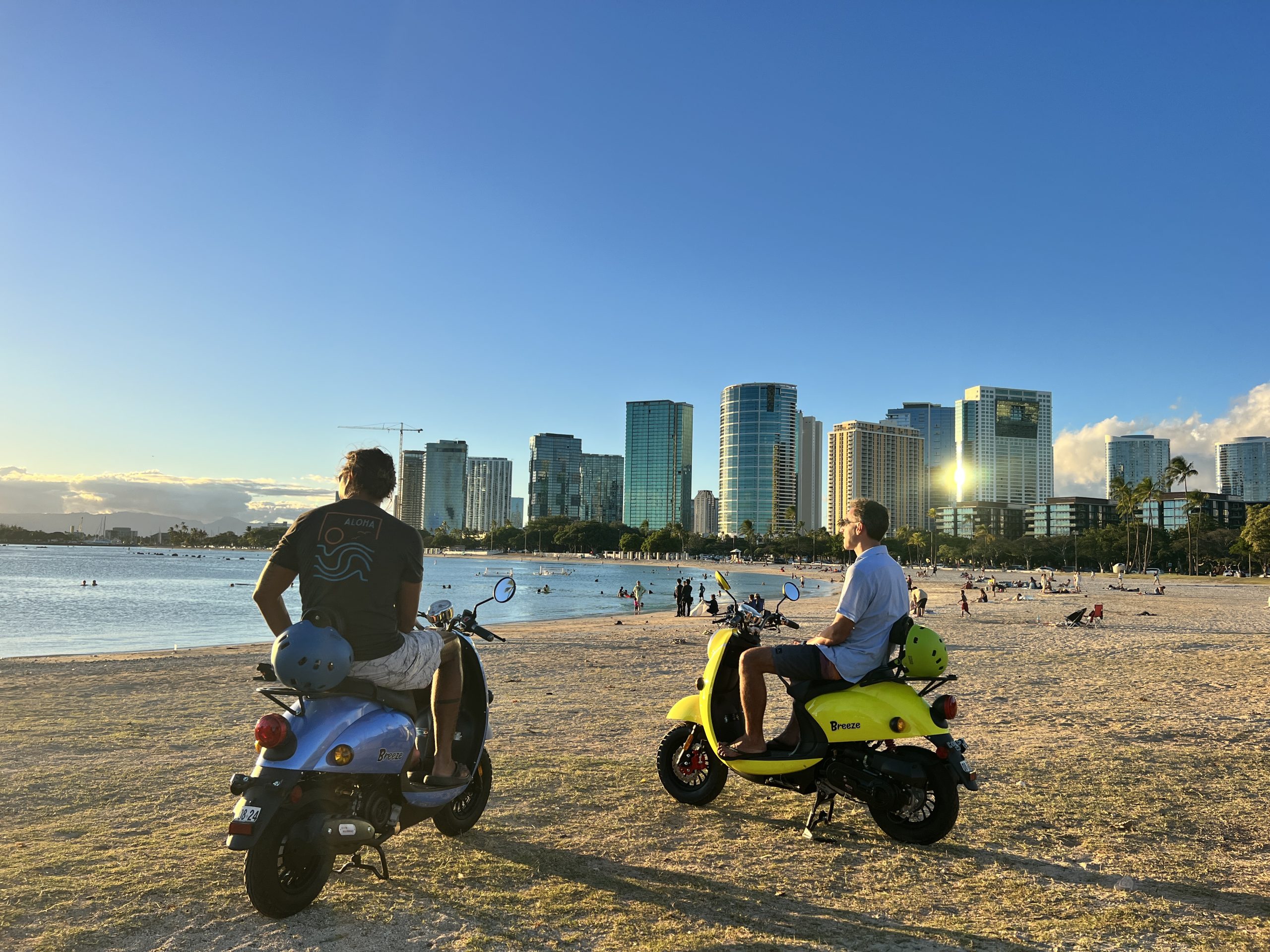 The #1 Bike Rental Experience in Waikiki
Whether you're a solo traveler, a couple seeking a romantic ride, or a group of friends ready for thrilling exploration, our rental options cater to everyone's needs. We take pride in providing the ultimate two-wheeled adventure in the tropical paradise of Waikiki at our rental service. We have high-quality mopeds, scooters, and the Scoot Coupe, an innovative vehicle ideal for visiting the island in comfort and style. With safety as our top priority, our rentals are well-maintained, ensuring a smooth and worry-free ride for all our customers.
Let the adventure begin by joining us for an exciting bike trip in Waikiki!