Imagine yourself lounging on the sun-drenched sands of Waikiki Beach, where the gentle Pacific waves kiss the shore.
This is Waikiki, a bustling Hawaiian paradise known for its designer boutiques, lively nightlife, and exquisite dining. Yet, a short distance away lies a place of profound historical importance; the Pearl Harbor National Memorial.
Visitors often ponder how to smoothly transition from Waikiki's leisurely charm to Pearl Harbor's solemn significance.
Don't worry, I've got you covered!
In this guide, I'll highlight several ways to journey from vibrant Waikiki to historic Pearl Harbor, catering to every traveler's needs.
Directions to Pearl Harbor by Car
If you're like me and you've decided to rent a car for a self-guided tour on your Hawaiian getaway, you're already ahead of the game. The freedom to explore at your own pace is a tempting proposition.
Renting a car on Oahu is a breeze, and Discount Hawaii Car Rental is the go-to for fantastic deals with top national rental brands like Alamo, Thrifty, Avis, Budget, Dollar, Enterprise, and Payless.
It's worth checking out the latest prices and details because who doesn't love a good deal?
From Waikiki to Pearl Harbor, it's approximately a 30-minute drive, but, of course, this can vary depending on traffic. There are two main routes to choose from, and each has its own charm.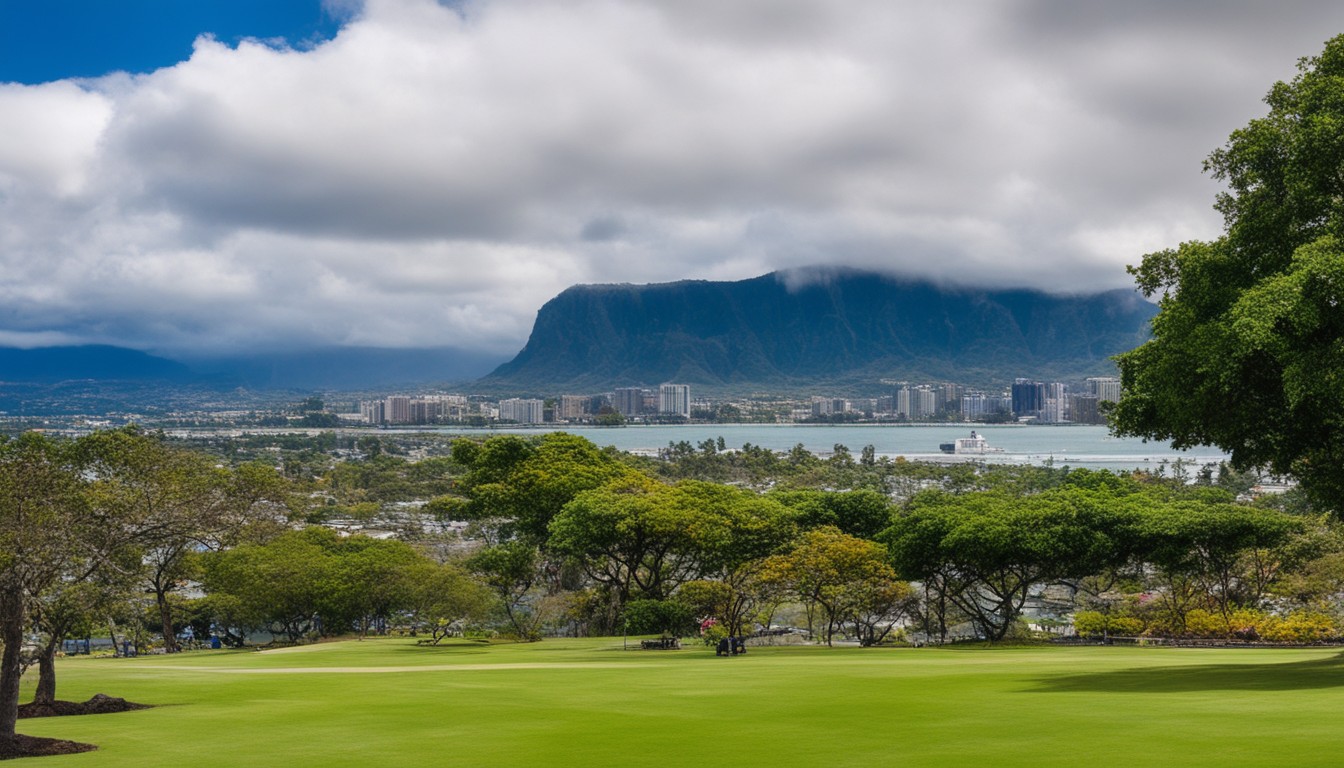 First, there's Highway 1 West. Head towards Honolulu, hop onto the I-H-1 West, and keep left at the I-H-201 West fork.
Continue on Kam Highway, and when you see the Arizona Memorial Place on your right, turn right.
Then, there's Highway 92, a more scenic route. It might take a bit longer, but it's a great alternative if the main highway is congested.
Start by heading towards HI-92, stay on this highway for about 5 miles, then merge onto I-H-1 West.
Stick to the Airport/Pearl Harbor/Joint Base PHH lane until you get to exit 15a, which takes you to H-99 West. Keep going until you turn left onto Arizona Memorial Place.
Pro Tip: If you have a GPS, use it! It'll keep you updated on traffic and find the quickest route, sparing you from any navigational woes.
Pearl Harbor Tours From Waikiki
If renting a car isn't your cup of Hawaiian punch, there are fantastic guided tours to Pearl Harbor right from the doorstep of your Waikiki hotel. These tours not only save you the hassle of driving but also come with a treasure trove of perks.
The best part?
Admission to Pearl Harbor is included, and you get to explore attractions that aren't covered by the free admissions. Plus, you get to skip those long lines in the Pearl Harbor visitor center.
Let's dive into the tour options that provide transportation from Waikiki hotels:
1. Pearl Harbor USS Arizona Memorial and Honolulu City Tour
This tour offers a perfect blend of history and sightseeing. You'll get a guided tour of Honolulu, followed by a visit to Pearl Harbor.
The highlight? Exploring the USS Arizona Memorial. It's like a two-for-one deal!
Keep an eye out for pick-up and drop-off locations at select Waikiki hotels like Ala Moana Hotel, Aston Waikiki Beach Hotel, and more.
2. USS Arizona Memorial, USS Battleship Missouri, and City Tour
For history buffs, this tour is a dream come true!
You'll visit the USS Arizona Memorial and the USS Missouri, where the Japanese forces surrendered during World War II.
Pick-up and drop-off at select Waikiki hotels are available.
3. Half-Day Pearl Harbor Tour + Honolulu Landmarks
Looking to explore both history and culture? This half-day guided tour covers Honolulu's landmarks, offering insights into Hawaii's rich heritage.
Afterward, head to Pearl Harbor for a deep dive into history, with a ticket to the USS Missouri included. They'll send you a text with the pick-up details.
4. USS Missouri Battleship and USS Arizona Memorial Tour From Waikiki
Another hassle-free option to reach Pearl Harbor is this tour, which grants you access to both the USS Arizona Memorial and the USS Missouri Battleship.
Your guide will narrate the island's history and culture throughout the journey. Check out the latest rates and details.
5. Salute to Pearl Harbor
If you're looking for a budget-friendly option with Waikiki pick-up and drop-off, the Salute to Pearl Harbor tour is a great choice. Spend a few hours at Pearl Harbor, and you'll be back in Waikiki before 2:30 PM.
Check the latest rates and details to make your decision even easier.
6. Oahu Grand Circle Island Tour + Macadamia Farms + Dole Plantation Departing Waikiki, Oahu Hotels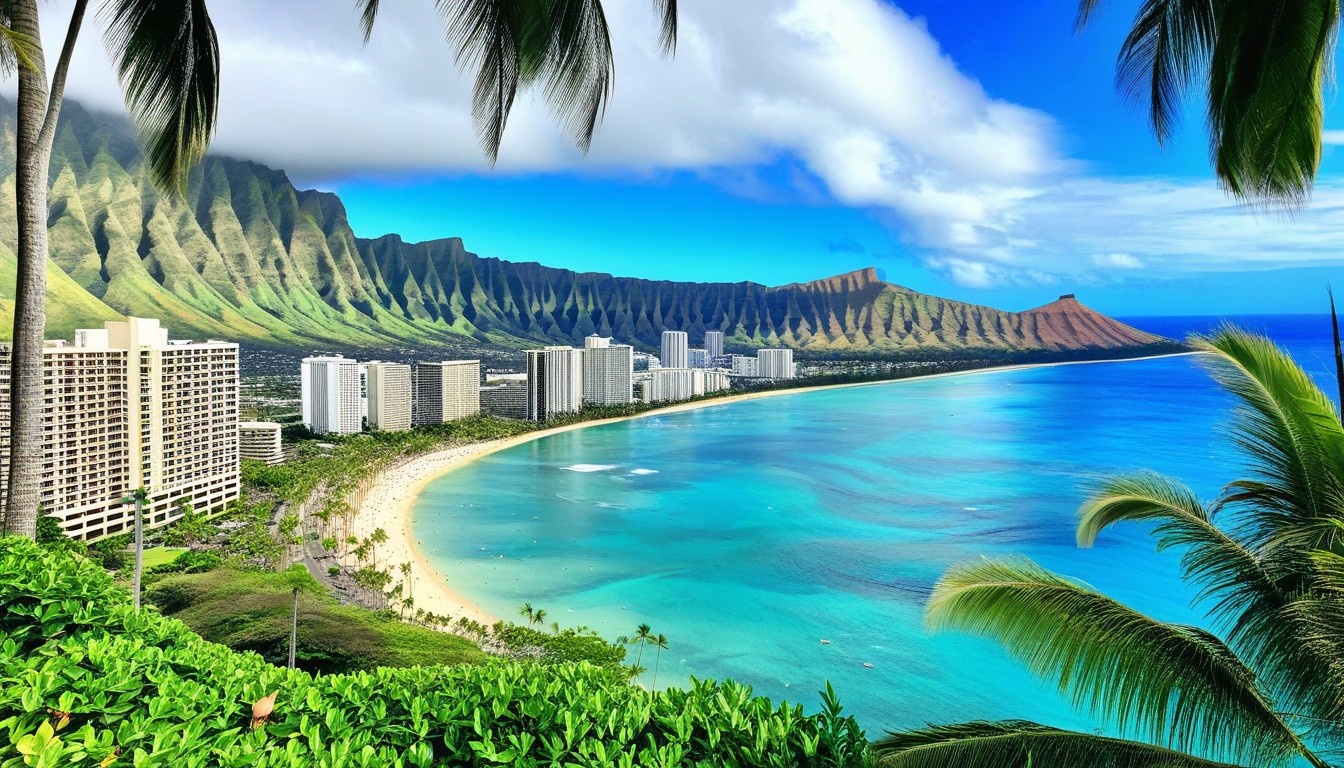 For the ultimate adventure seekers, this tour takes you all over the island, visiting top tourist attractions. From Diamond Head to the Dole Pineapple Plantation, it's a whirlwind tour that covers it all.
Bus to Pearl Harbor from Waikiki
If you're a budget-conscious traveler, taking the bus from Waikiki to Pearl Harbor is your economical ticket to the destination. With a one-way fare of just $2.50, it's the most wallet-friendly option you'll find.
However, there's a trade-off! The bus may not adhere strictly to schedules. Sometimes, you'll experience a short wait, while other times, the bus may arrive early.
To make it work, head to Kuhio Ave + Lewers Street, one of the common bus stops in Waikiki, and look up the closest stop to your location.
The journey takes a little over an hour, but for those with budget constraints and flexibility, it's a great choice. Just be prepared for the unpredictability and bring along a good book or some tunes to pass the time.
Taxi from Waikiki to Pearl Harbor
If you're all about convenience and personalized travel experiences, a taxi from Waikiki to Pearl Harbor might be the way to go. While it's typically more expensive than other options, it offers a level of freedom and comfort that's hard to beat.
Taxi fares usually range from $45 to $70 for the journey. Charley's Taxi is a reputable service that offers this route for $45.
With a taxi, you have the luxury of choosing your departure time, and you won't need to share the ride with other travelers.
Wrapping Up
As we've explored the different hassle-free ways to journey from this Hawaiian paradise to the sacred grounds of history, one thing becomes clear: the path to Pearl Harbor is as diverse as the travelers themselves, with many transportation options.
Whether you opt for the freedom of a rental car, the insights of a guided tour, the convenience of a shuttle, the flexibility of a bus, or the comfort of a taxi, each option ensures you arrive at Pearl Harbor ready to honor its past.
Choose the mode that suits your style, and embark on a memorable adventure, where the spirit of Pearl Harbor lives on.