So you've got a moped and can't wait to test it out on the open road. Before you do that, there's an essential task at hand, registering your new ride.
It might sound a bit daunting but don't worry. I've been through it, and I'm here to guide you through the entire process.
Stick around to learn more about the steps involved, from preparing all the necessary documents to getting your moped inspected.
How to Register a Moped
Registering your moped is a straightforward process. It primarily involves preparing official documents and visiting the motor vehicle agency to finalize your registration.
Step 1: Learn About Regulations
Before beginning the registration process, I delved into the regulations in my state regarding mopeds.
Each state has slightly different rules and classifications for mopeds, so it's essential to check the specific guidelines in your area.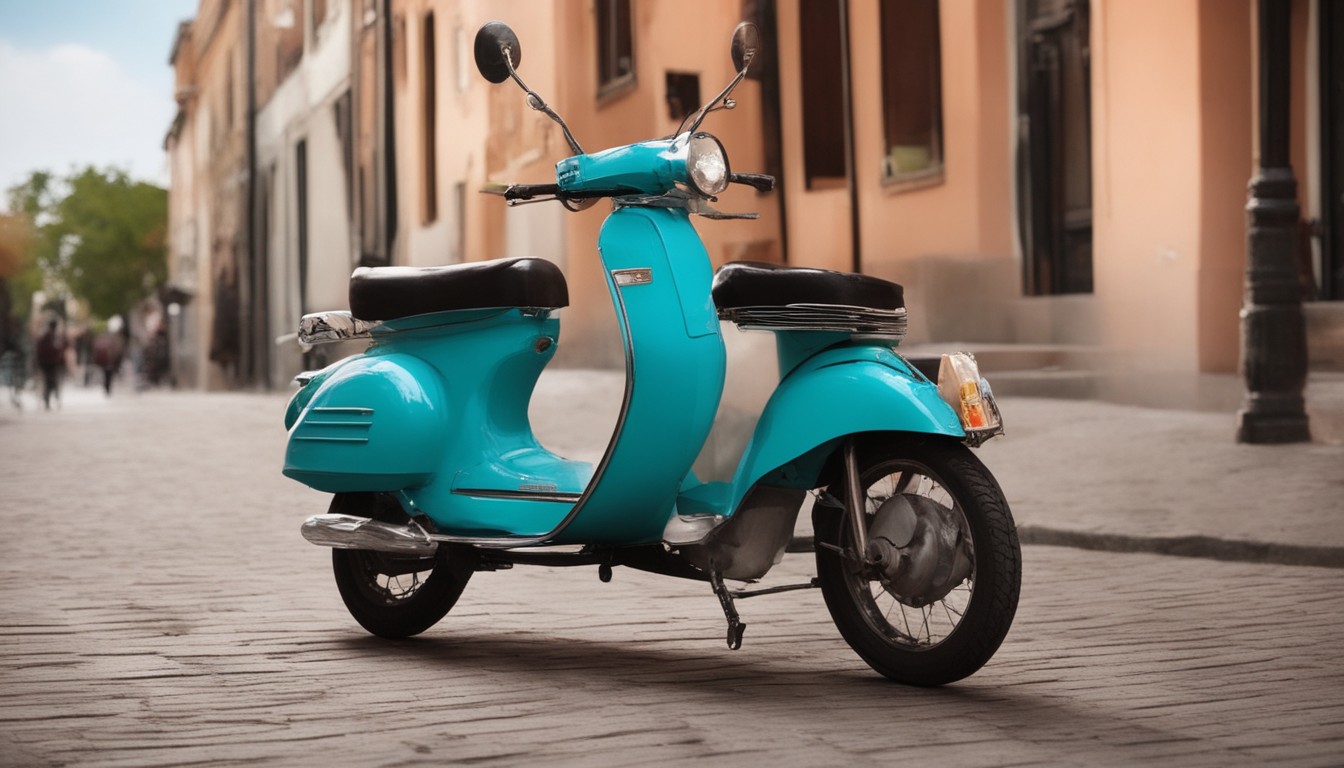 I found that in certain states, there's no need for title, registration, or insurance when it comes to mopeds with 49 cubic centimeter engines or less, as long as they can't exceed 30 miles per hour in speed.
Some states classify mopeds based on engine size, maximum speed, or power output. Knowing how your state classifies mopeds is crucial for compliance.
I also checked whether my moped met safety and emissions standards. It's worth noting that some states may have age restrictions for moped owners, so be sure to look into these details.
New York Regulation
Following New York law, limited-use motorcycles, often referred to as "mopeds" or "motor scooters," are defined as "vehicles with two or three wheels designated for limited use."
In my experience living in New York, the registration process asked me about my moped's maximum speed, which ranged from 20 to 30 miles per hour.
I was also asked a couple of questions regarding the source of my moped, and whether I bought it recently or had it in a different state and wanted to register it in New York.
They also get into more detail about how you purchased the moped and its make and year.
Step 2: Ensure You Have Ownership
Before registering my moped, I made sure I met all the requirements for ownership.
That said, having ownership entails getting it titled. Now, getting a title will be subject to:
Whether your state's Department of Motor Vehicles (DMV) issues moped titles.
If you purchased the moped from a private seller or a licensed dealer.
What If My Moped Doesn't Have a Title?
When I was purchasing my moped, I encountered a unique situation. The seller had lost the title, which left me wondering what to do next.
After some research and advice from fellow moped enthusiasts, I decided to ask the seller to apply for a duplicate title.
In the meantime, I held onto the Bill of Sale and any previous registration documents as proof of ownership.
Alternatively, you can register your moped in a state that doesn't require a title, like Vermont.
Step 3: Get Your Moped Inspected
When I was going through the moped registration process, I learned that having the vehicle inspected was a critical step.
In some cases, you can have the inspection done at the Sheriff's Office if your county doesn't have a DMV office, and it's quite affordable, typically just a $1 fee.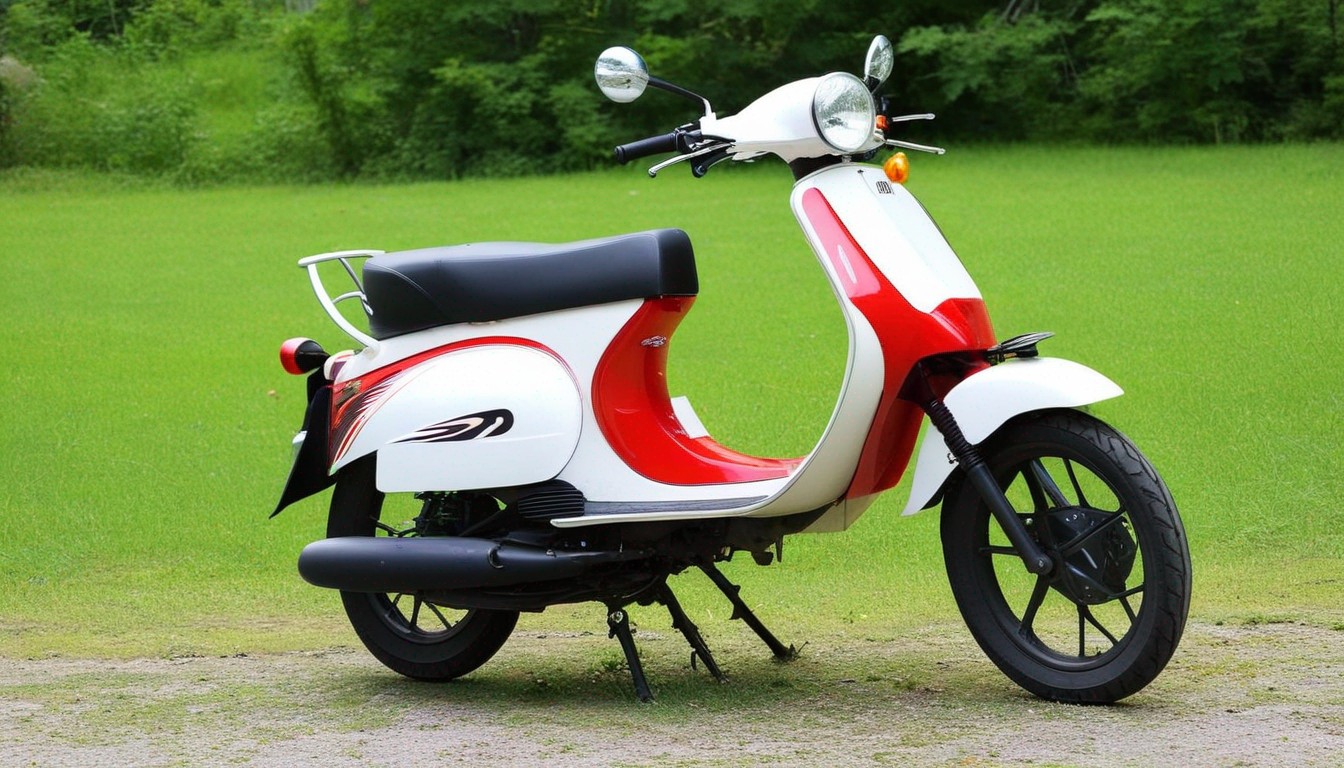 Keep in mind that this inspection isn't a one-time thing. Whenever there's a change in ownership or you're completing a new registration, you'll need to have your moped inspected again to ensure it still meets the requirements.
Now, these inspection rules vary depending on which state you reside in. States like Nevada and New York require these inspections.
Step 4: Prepare Your Documents
Document preparation typically varies from state to state. Overall, most states will require the following papers:
Proof of ownership
Completed registration application
Proof of insurance
Certificate of origin
Driver's license or identification card
Step 5: Visit the Motor Vehicle Agency or DMV
Find the nearest DMV office in your area and check their operating hours. Some DMVs may require you to schedule an appointment in advance, while others accept walk-ins.
Before heading to the DMV, double-check that you have all the necessary documents. At the DMV, you'll need to fill out a registration application form. This form may require information about your moped, your details, and the vehicle's history.
On the other hand, you may have already filled out the application form online.
Step 6: Pay Registration Fees
Be prepared to pay the registration fees and any applicable taxes. These costs can vary depending on your location and the specifications of your moped.
For instance, in North Carolina, you'll have to pay $25.50, which will include the costs of the license plate and additional county registration taxes.
Step 7: Receive Registration and License Plate
Once you've submitted all the necessary documents and paid the fees, the DMV will process your registration.
They will typically issue you a registration certificate or sticker and a license plate that you'll need to display on your moped.
Moped Registration Tips
Check out some tips that I found useful during the registration process.
If you are buying a new moped, the dealer will usually take care of the registration process for you.
If you are buying a used moped, be sure to get the title from the seller.
You can usually renew your moped registration online or by mail.
Familiarize yourself with local helmet laws.
Check the registration fees and acceptable payment methods in advance.
Maintain copies of all documents related to your moped registration, including the registration certificate, insurance, and inspection certificates.
Final Thoughts
In conclusion, registering my moped was a bit of a journey, but it's been well worth it. Now that I'm on the road legally, I can fully enjoy the wind in my hair and the freedom that comes with riding.
Remember, the process might vary a bit depending on where you live, so always check your local DMV or relevant authorities for the most up-to-date information.