I recently had the incredible opportunity to explore the stunning paradise of Waikiki, and let me tell you, it's a place that truly captures your heart!
From family activities that left me with unforgettable memories to the breathtaking beauty of its beaches, Waikiki offers a little something for everyone – including newlyweds too!
And whether you're on a solo journey seeking tranquility or traveling with your favorite squad for some epic group fun, this tropical haven has you covered.
In this article, we're about to dive headfirst into the vibrant world of Waikiki, covering the 49 fun and memorable things that make Waikiki an absolute must-visit destination. Let's get started!
9 Must-Do Family-Friendly Activities in Waikiki
When it comes to family-friendly activities in Waikiki, the options are as diverse as the marine life in its turquoise waters. Let's see how you can make your family never forget this trip!
1. Shop Till You Drop at the Royal Hawaiian Center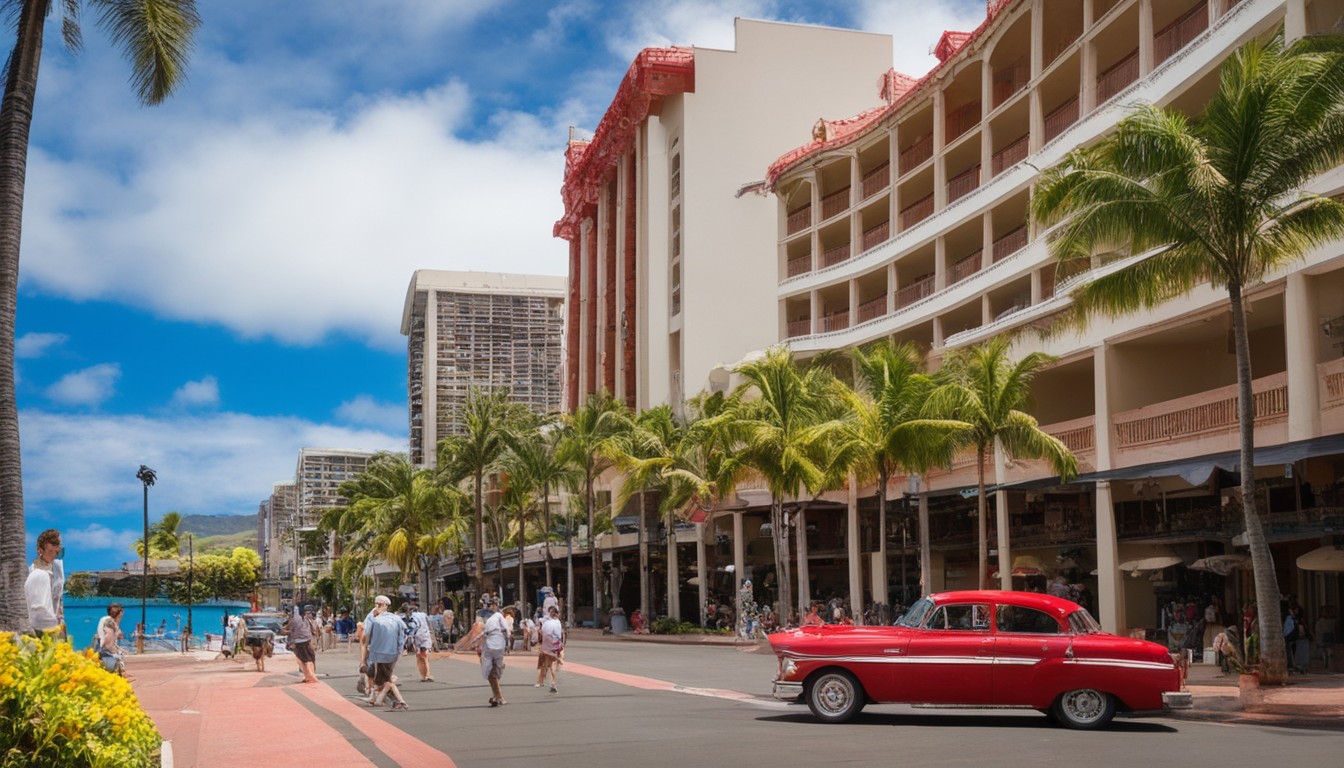 Waikiki's Royal Hawaiian Center isn't just a shopping paradise; it's an experience. Stroll through this open-air mall, where I found myself surrounded by the buzz of shoppers and the allure of high-end boutiques.
It's the perfect place to snag a unique Hawaiian souvenir or indulge in some retail therapy.
2. Trolley Tours: Sightseeing in Style
All aboard the trolley! I hopped on one of Waikiki's iconic trolley tours, and it was an absolute delight.
These narrated tours offer a comfortable and informative way to explore the city, with stops at major attractions like Diamond Head and Kuhio Beach. It's sightseeing with a touch of class.
3. Why Not a Boat Tour Instead?
For a different perspective of Waikiki, your family could opt for a boat tour. Imagine cruising along the coastline, feeling the sea breeze on your face, and spotting marine creatures beneath the crystal-clear waters. It's an experience the whole family will cherish.
4. Marvel at Traditional Hula Dancing Shows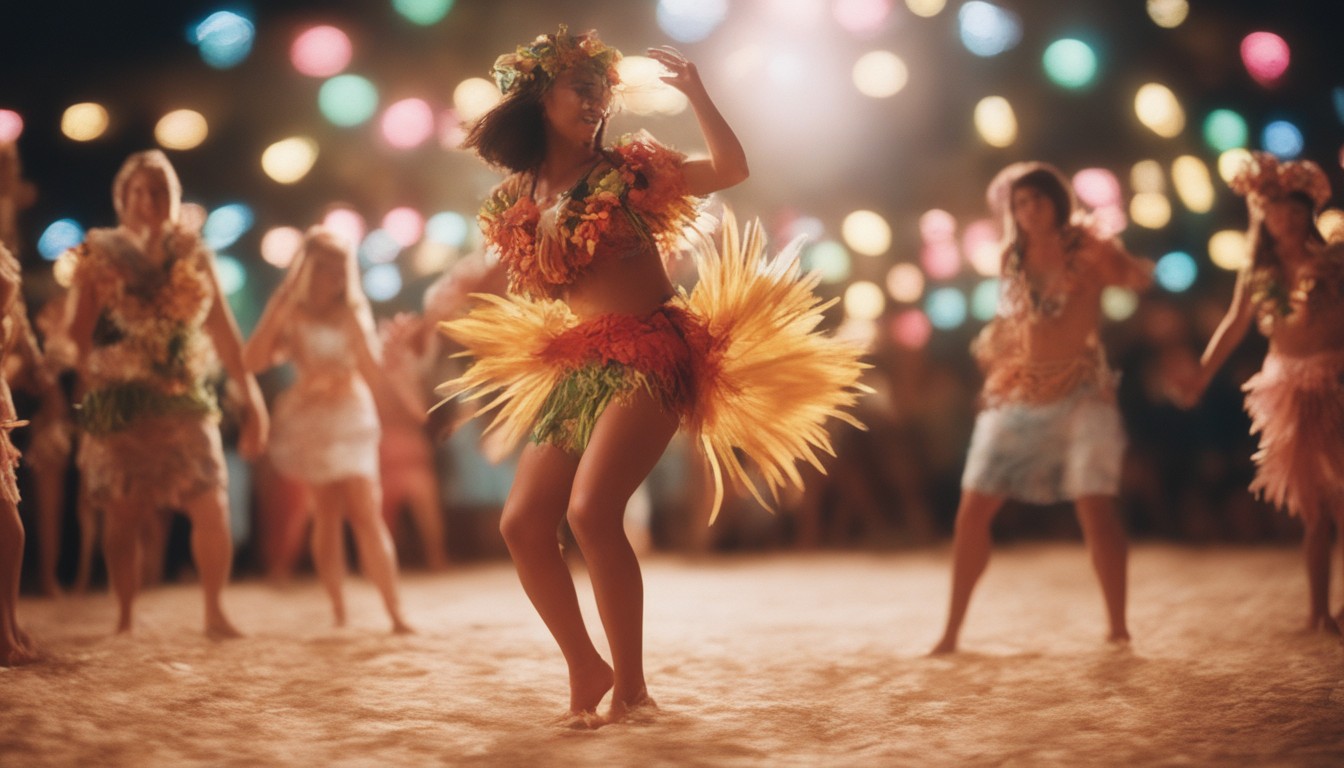 What's a trip to Hawaii without experiencing its rich culture? Traditional hula dancing shows are a delightful way to immerse yourself in the island's heritage. I was captivated by the graceful movements and storytelling through dance.
5. The Kids Will Love the Honolulu Zoo!
The Honolulu Zoo is a haven for kids and kids at heart. I spent a day here exploring lush gardens, discovering exotic animals, and learning about conservation efforts. It's an educational adventure wrapped in pure fun.
6. Your Family Won't Regret Going Whale-Watching
Whale-watching in Waikiki is an absolute must during the winter months. Witnessing these majestic creatures breach and play in the calm waters is a memory that'll last a lifetime. I highly recommend it!
7. Work Together in a Waikiki Scavenger Game
Families who love a good challenge will enjoy a scavenger game in Waikiki. Armed with clues, my family and I roamed the city, solving riddles and exploring hidden gems. It's a fantastic way to bond and discover the area.
8. Rebrush on History at the Pearl Harbor Site
A visit to the Pearl Harbor site is a solemn yet essential experience. I explored the USS Arizona Memorial and the Pearl Harbor Visitor Center, gaining a deeper understanding of the historic events that unfolded here.
9. Befriend the Marine Life at the Waikiki Aquarium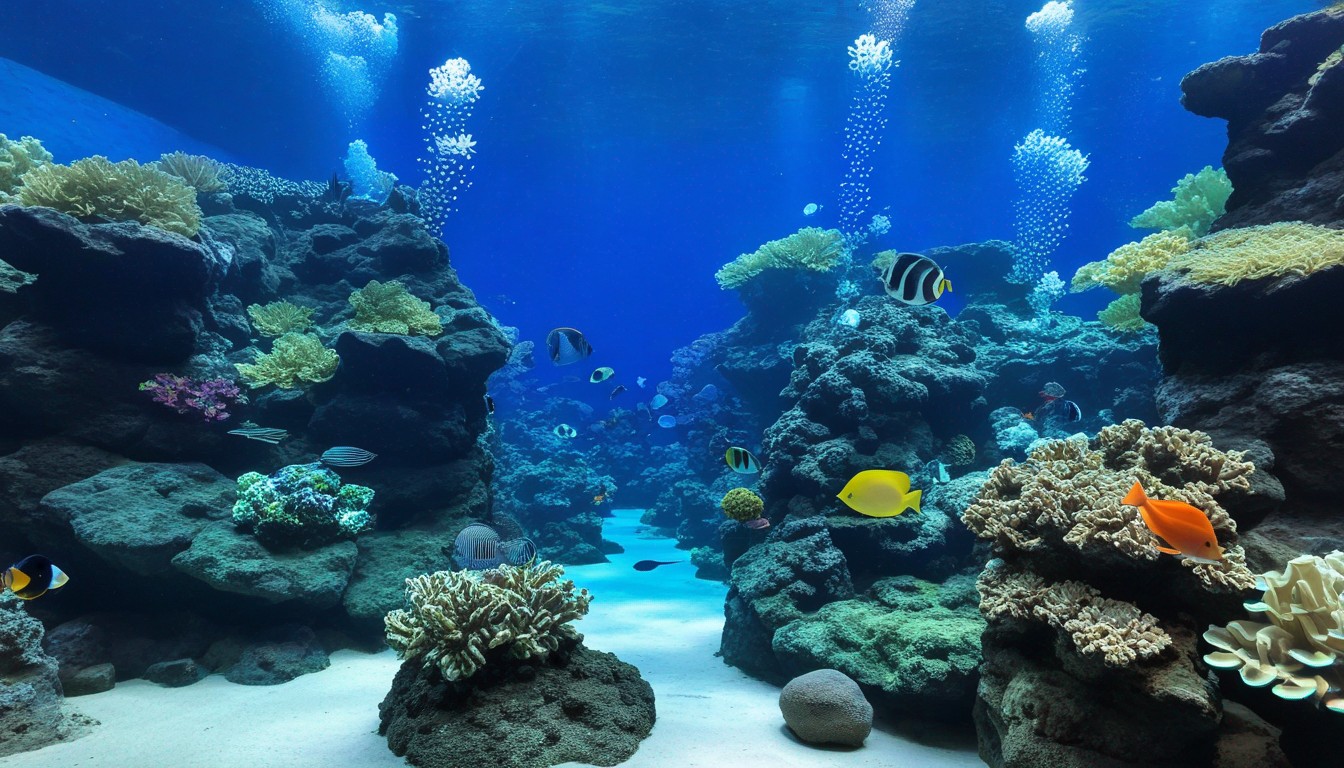 The Waikiki Aquarium is where your family can get up close and personal with tropical fish and marine creatures. It's both educational and awe-inspiring, making it a fantastic addition to your family adventure.
9 Best Things Friend Groups Must Do in Waikiki
Waikiki is also a playground for friend groups seeking unforgettable experiences. There's something for every friend group – no matter their shared interests.
1. Check Out the Shangri La Museum of Islamic Art, Culture & Design
For the art-loving group, a visit to the Shangri La Museum is a must. My friends and I were mesmerized by the stunning Islamic art and culture on display. It's a hidden gem that adds a touch of sophistication to your trip.
2. Cheers to Mai Tai Cocktails!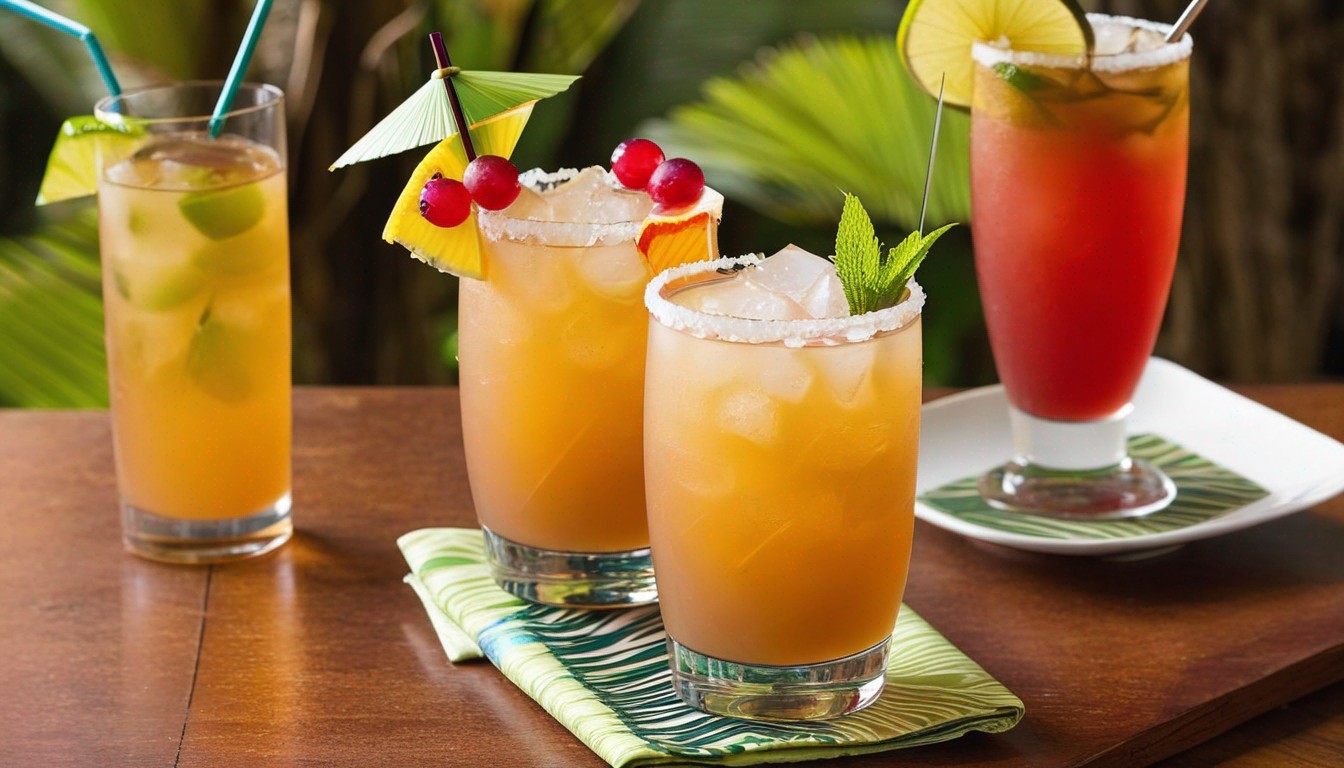 Waikiki is known for its nightlife, and what better way to kick off the evening than with Mai Tai cocktails? My friends and I enjoyed sipping these tropical delights at beachside bars while watching the sunset over Waikiki Beach.
3. Visit the Legendary Father of Surfing
For the surfing enthusiasts in your group, a pilgrimage to Duke Kahanamoku's statue is essential. We paid our respects to the legendary surfer and Olympic gold medalist whose legacy lives on in Waikiki's surf culture.
4. Enjoy the Firework Shows at the Hilton Hawaiian Village
Don't know about you, but my friends are suckers for a good firework show! We gathered at the Hilton Hawaiian Village to watch their mesmerizing Friday night fireworks display, a sight that left us in awe.
5. Foodies! Gather at Leonard's Bakery & Other Restaurants
Waikiki boasts a diverse culinary scene, and my friends and I made the most of it. We couldn't resist the warm malasadas from Leonard's Bakery, and we explored other restaurants serving up a tantalizing array of flavors.
6. Golf at Ala Wai Anyone?
Golf enthusiasts in our group were thrilled to tee off at Ala Wai Golf Course. With lush greens and fantastic views, it's a great way to bond over a friendly game of golf.
7. Hiking Buddies Should Check Out Manoa Falls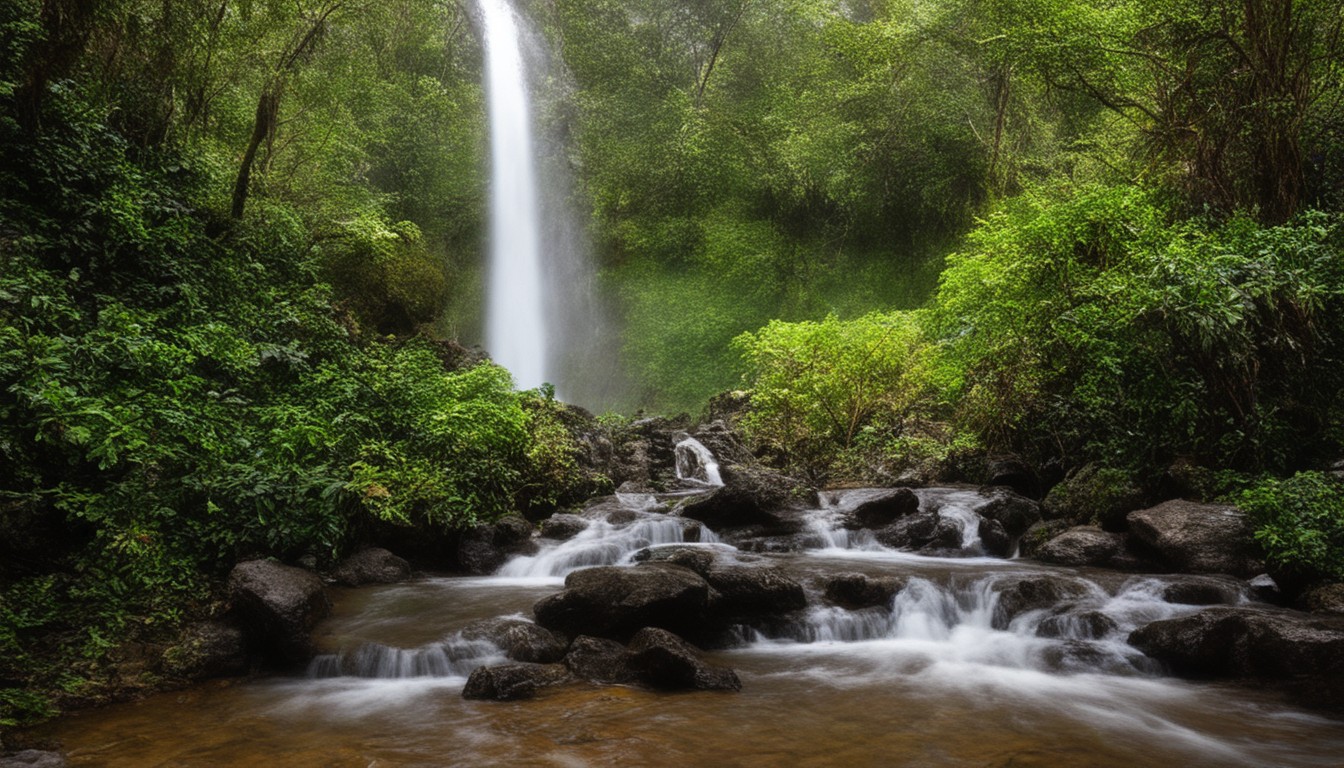 If your group loves a good hike, Manoa Falls is a must-visit. The lush, rainforest-like setting and the rewarding waterfall at the end make it a memorable adventure.
8. Get Inspired by Street Art in the Kakaʻako Neighborhood
Unleashing our inner art critics and exploring the vibrant street art scene in Kaka'ako was a highlight. The colorful murals and creative expressions gave us plenty to discuss and admire.
9. Group Sign Up for a Bike Tour, Helicopter Tour, or a Fishing Tour
For some adrenaline-pumping fun, we signed up for a variety of tours. From bike tours along the coast to helicopter tours offering bird's-eye views of O'ahu, and even a fishing tour, these experiences created lasting memories.
9 Memorable Things for Solo Adventurers to Do in Waikiki
I can attest that Waikiki has a treasure trove of solo-friendly activities. Join me as we uncover nine unforgettable adventures perfect for those exploring this Hawaiian paradise solo.
1. Discover the Beauty of the Iolani Palace
As a solo traveler, I found serenity in exploring the historic Iolani Palace. Roaming the grounds and admiring the grandeur of this royal residence allowed me to connect with Hawaii's rich history.
2. Take the Diamond Head Trail for a Hike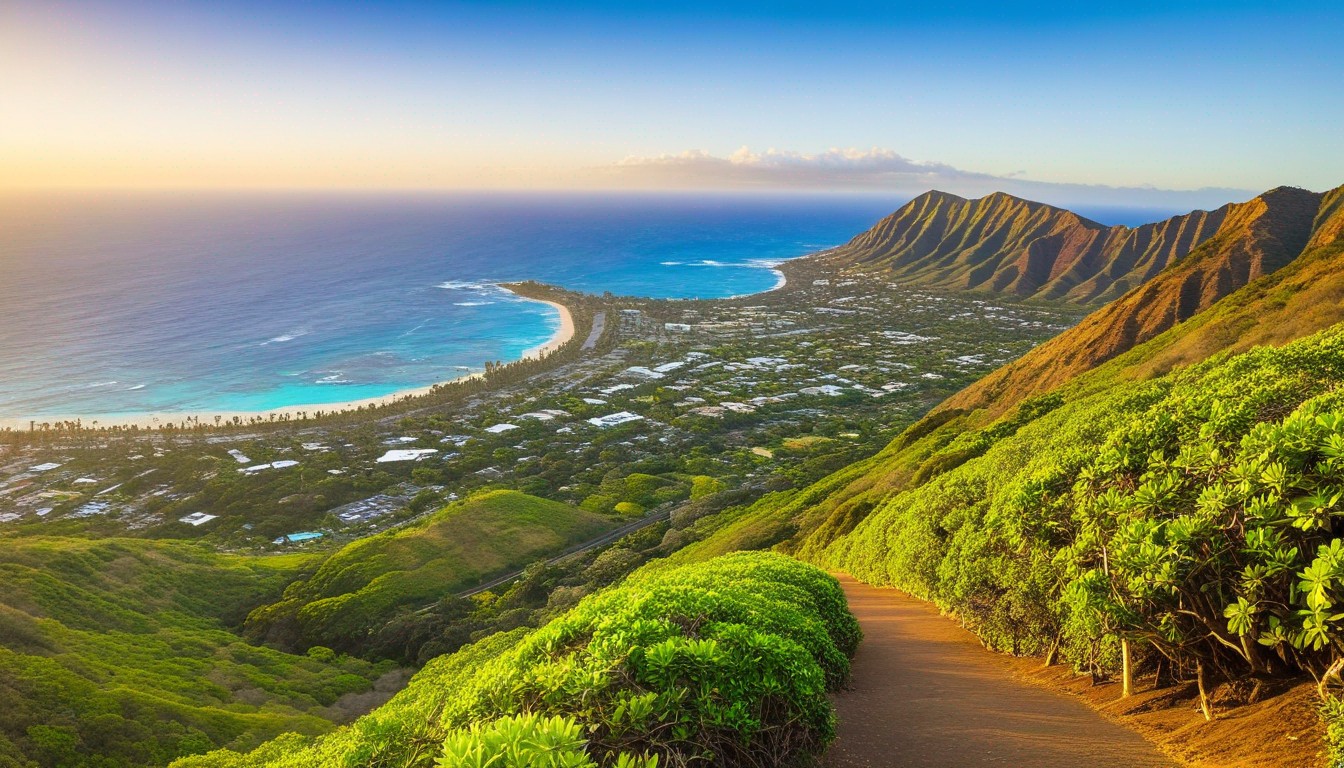 Solo hiking the Diamond Head Trail was an absolute highlight of my trip. The panoramic views of Waikiki Beach and the volcanic landscape are simply breathtaking.
3. A Must-Try: The Island Vintage Coffee
Island Vintage Coffee became my go-to popular spot for a caffeine fix and a taste of Hawaiian culture. Sipping on their delicious brews while people-watching in Waikiki was a memorable solo moment.
4. A Must-Do: Snorkeling at Turtle Canyon
Exploring the underwater world at Turtle Canyon is a must for solo adventurers. Swimming among colorful marine creatures in crystal-clear waters was an experience I'll cherish forever.
5. Check Out the Hana Koa Brewing Company
For solo travelers who enjoy craft beer, the Hana Koa Brewing Company offers a friendly atmosphere. I met fellow travelers, swapped stories, and enjoyed delicious local brews.
6. Prepare for the Adrenaline Rush of Parasailing above Waikiki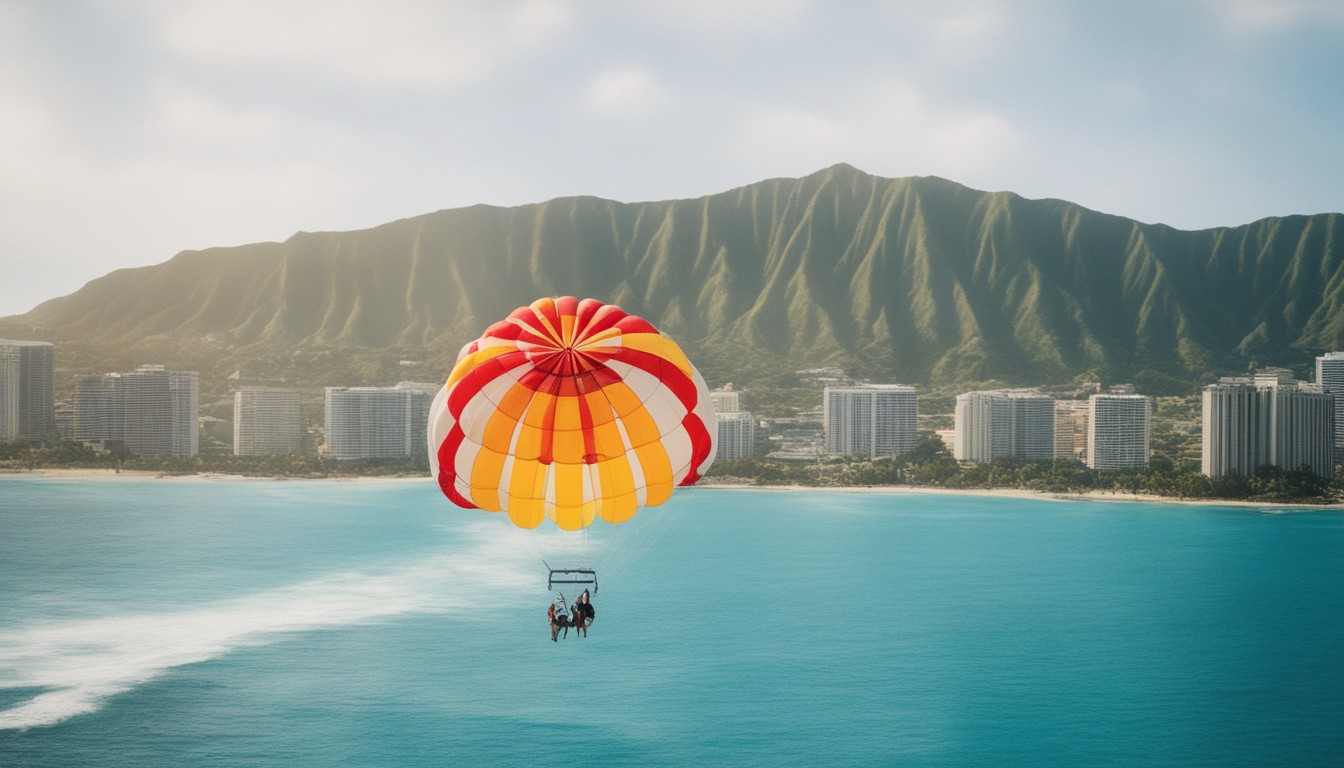 Parasailing solo above the turquoise waters of Waikiki was a thrilling adventure. The sensation of soaring high above the coast is a solo experience like no other.
7. Canoe Surfing: A Need for Adventurers
Solo canoe surfing is an adrenaline-pumping activity I couldn't resist. Riding the waves in an outrigger canoe was an opportunity to connect with the ocean and challenge my adventurous spirit.
8. SUP (Stand-Up Paddle Boarding) Is a Must Too
Stand-up paddleboarding along Waikiki's calm waters was a peaceful yet invigorating solo experience. It allowed me to explore the coastline at my own pace.
9. Zipline the Ocean Adrenaline Lovers!
Ziplining over the ocean is an adventure I'll never forget. The rush of soaring through the air with the ocean below is a thrilling way to create lasting memories.
7 Special Things for Female Solo Adventurers to Do in Waikiki
Waikiki beckons to female solo adventurers with its enchanting landscapes and vibrant culture.
Let's uncover seven remarkable experiences that'll make your solo trip to Waikiki truly special.
1. Walk the Fairytale That Is Ho'omaluhia Botanical Garden
Step into a lush paradise at Ho'omaluhia Botanical Garden, where nature weaves its fairytale.
You'll find solace in wandering through the enchanting gardens, surrounded by tropical beauty that feels straight out of a storybook.
2. Go Shark-Diving: An Adventure to Remember
For the thrill-seekers among us, shark-diving is an exhilarating adventure. Swimming alongside these magnificent creatures in their natural habitat is an experience that'll leave you feeling empowered and in awe of the ocean's wonders.
3. Snorkeling with Dolphins Could Be Easier on Your Heart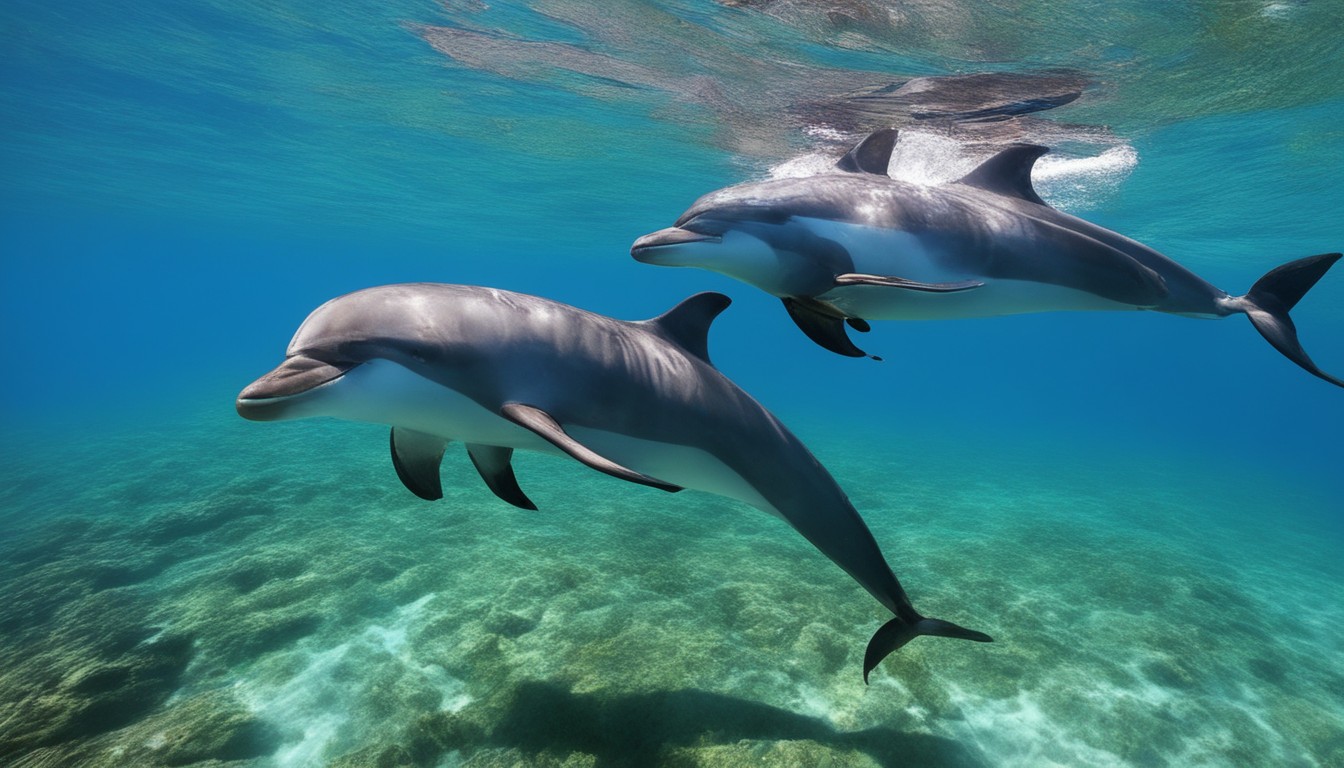 If you're looking for a heartwarming adventure, snorkeling with dolphins is a must. I guarantee you'll be enchanted by these graceful creatures and the connections you'll form with them in the clear Hawaiian waters.
4. Sign Up for a Full Day Tour of the City
Exploring Waikiki solo is a breeze when you join a full-day city tour. It's a fantastic way to immerse yourself in the local culture, connect with fellow travelers, and uncover hidden gems.
5. How About a Hawaiin-Style Cooking Class?
Indulge your taste buds and immerse yourself in Hawaiian culture with a cooking class. I found this experience to be not only delicious but also a great opportunity to connect with locals and fellow travelers.
6. Join a Random Tennis Game
For those who enjoy staying active while traveling, joining a tennis game on any Waikiki public court with another solo adventurer or local is a fantastic idea. It's a chance to bond over a shared love for the sport and make new friends.
7. Surfing on the Banzai Pipeline Is a Must
Surfing on the iconic Banzai Pipeline is an adventure that celebrates both courage and grace. Feel a sense of empowerment as you ride the waves and conquer the ocean.
9 Romantic Activities to Do for an Unforgettable Waikiki Getaway
Whether you're newlyweds celebrating your love or a couple seeking a romantic getaway, these activities are designed to make your time in Waikiki truly special.
1. Kiss During the Breathtaking Catamaran Sunset Cruise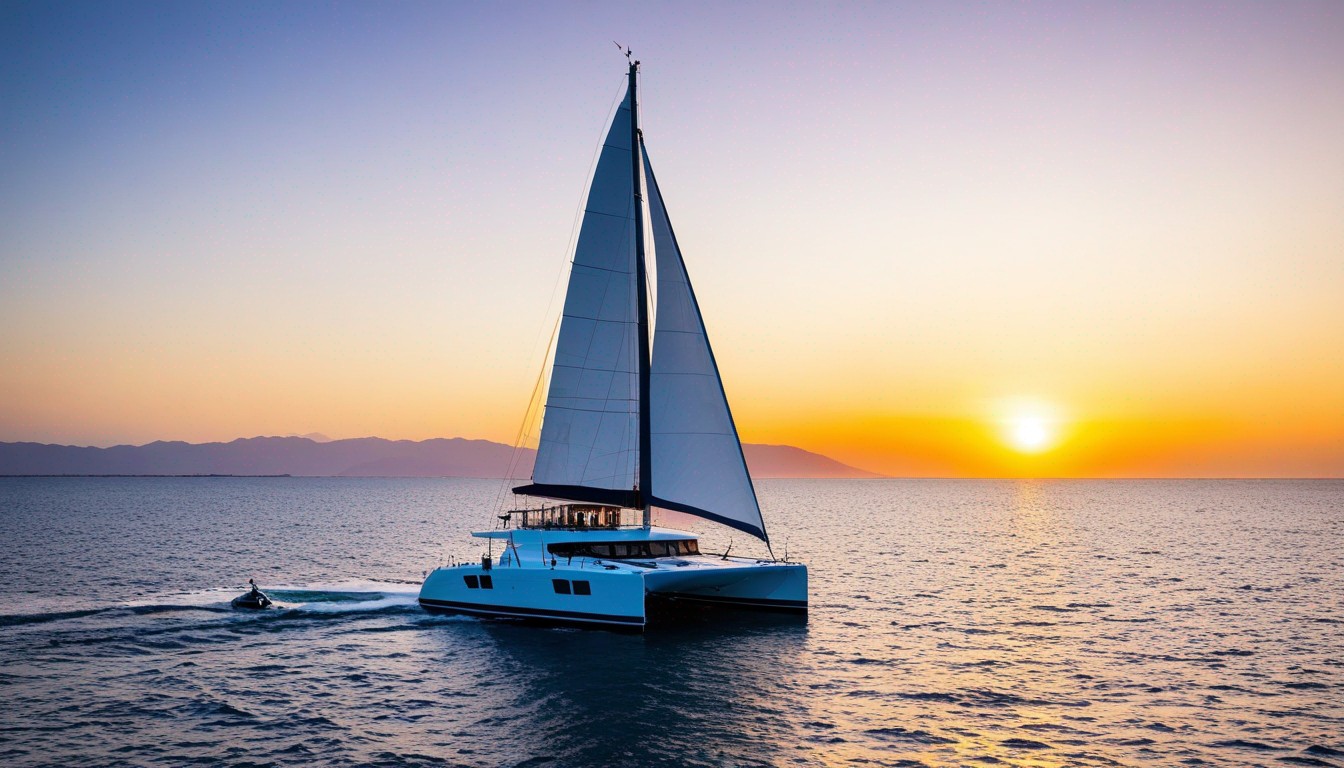 For couples in search of romance, a catamaran sunset cruise is a must.
Holding hands, feeling the sea breeze, and sharing a kiss while the sun dips below the horizon is a moment you'll cherish forever.
2. Unwind Together at the Kahala's Spa
Reconnect and unwind at Kahala's Spa, where relaxation knows no bounds. Indulge in couples' massages and pampering treatments that leave you both feeling rejuvenated and deeply in love.
3. Wow at the Waikiki Starlight Luau Show
Experience the enchantment of a traditional Hawaiian luau under the stars. With hula dancing, live music, and a scrumptious feast, it's the perfect setting to celebrate your love.
4. Have a Jazz-y Romantic Lunch at Blue Note Hawaii
For music-loving couples, a jazz-infused lunch at Blue Note Hawaii is a treat. Sip on cocktails, enjoy world-class music, and let the smooth melodies set the mood for romance.
5. Cuddle in a Hammock and Stargaze Together
Waikiki's serene beaches provide the perfect backdrop for stargazing. Cuddle up in a hammock, watch the stars twinkle above, and let the waves serenade your love.
6. Nothing More Romantic Than a Wine Tasting Tour!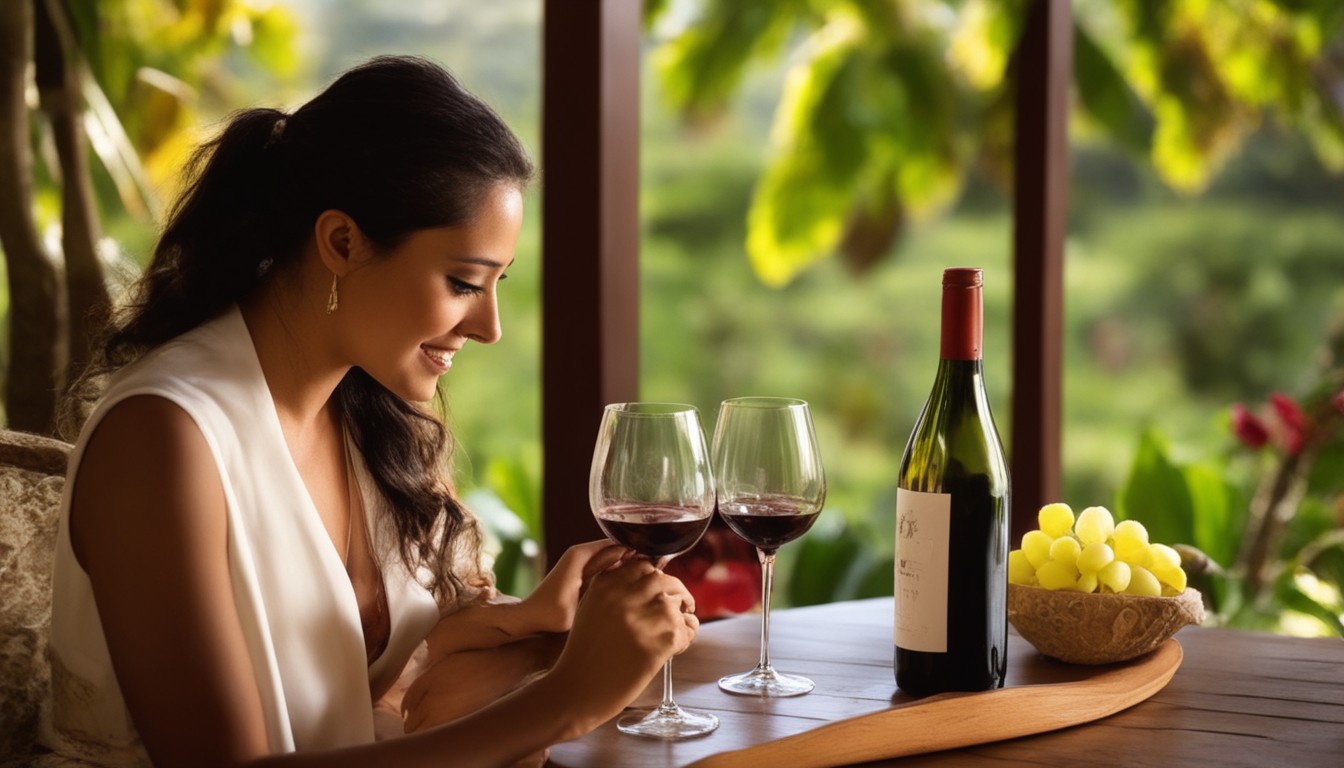 Indulge in a wine tasting tour and savor the flavors of the Hawaiian islands. It's a delightful way to bond over your shared love for wine and create lasting memories.
7. Plan a Lovely Beach Picnic Anywhere on the Coast
Create your own romantic beach picnic. Grab a beach towel or a blanket, some local delicacies, and find a secluded spot by the shore to savor each other's company.
8. Take a Pre-Sunset Hike at Makapu'u Lighthouse
For active couples, a hike to Makapu'u Lighthouse is a fantastic pre-sunset adventure. The panoramic views and the thrill of reaching the summit together make it a memorable experience.
9. Sign Up for Couple's Surfing Lessons
Those seeking adventure – why not sign up for surfing lessons? Riding the waves together is an exhilarating way to bond and create a unique connection.
6 Must-Visit Beaches in Waikiki
Waikiki is renowned for its stunning beaches, each offering a unique experience that caters to different interests and preferences.
Whether you're a surfer seeking the perfect wave, a family in search of a tranquil spot, or simply someone who wants to soak up the sun, there's a popular beach in Waikiki for you.
1. Hot Surfing Spot: Duke Kahanamoku Beach
If you're a water sports enthusiast like me, Duke Kahanamoku Beach is the place to be. Known as a hot surfing spot, it pays homage to the legendary Duke Kahanamoku, the father of modern surfing.
Catching a wave here is a must for surfers, and the lively atmosphere is perfect for those looking to soak in the local surf culture.
2. Explore the Versatile Queens Beach
Queens Beach is a versatile gem with something for everyone. I loved that it's less crowded than some of the other beaches, making it ideal for those seeking a more peaceful atmosphere.
Whether you want to swim, sunbathe, or simply take a leisurely stroll along the shoreline, Queens Beach offers a serene setting for relaxation
3. Fully Unwind at the Kaimana Beach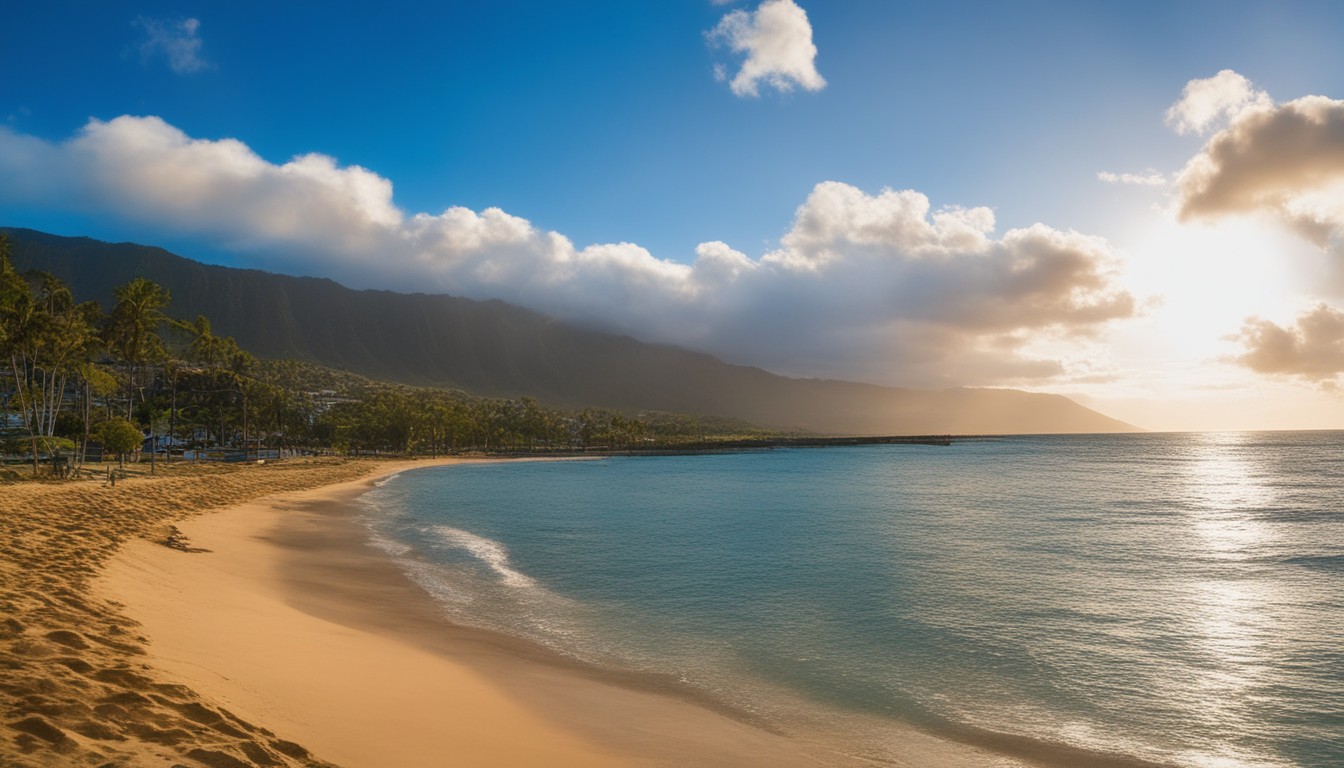 Kaimana Beach is where I found total relaxation. It's a quieter beach, perfect for those who want to unwind, read a book, or have a serene picnic. The turquoise, beautiful waters and Diamond Head as the backdrop create a picturesque setting for rejuvenation.
4. Kuhio Beach: The Family-Friendly Gem
Kuhio Beach is a family-friendly haven. The protected swimming area with calm waters is ideal for kids, and the beachfront offers a wide variety of popular activities, from building sandcastles to beach volleyball. It's the perfect spot for families to create unforgettable memories.
5. Cruise the Royal Hawaiian Beach
For a touch of luxury, the Royal Hawaiian Beach, often referred to as "Pink Palace Beach," is the place to be. My friends and I enjoyed lounging on the soft sands, sipping on refreshing drinks, and taking in the breathtaking views of Diamond Head. It's a beach fit for royalty!
6. Gray's Beach: Small but Beautiful
Gray's Beach may be small in size, but it's big on charm. This cozy beach is perfect for solo travelers or couples seeking a romantic escape. The calm waters are great for swimming, and the palm trees provide just the right amount of shade for a relaxing day by the sea.
Summing Up What to Do in Waikiki for Everyone
In Waikiki, paradise is more than just a destination; it's an experience. From family fun to solo adventures, romantic getaways, and thrilling group escapades, this Hawaiian gem offers something for everyone.
With 49 unforgettable activities at your fingertips, make the most of your time in this tropical haven. Create lasting memories, connect with nature, and immerse yourself in the spirit of aloha. Waikiki is waiting to welcome you with open arms!