Hey there, fellow adventurers! Are you ready to embark on a journey to one of the most iconic spots in Hawaii?
I'm talking about Diamond Head, the majestic extinct volcano that stands tall, just 3 miles south of the beautiful Waikiki Beach.
I'm here to be your guide, with a whole lot of aloha spirit, on how to get to Diamond Head State Monument from Waikiki.
Let's jump right into it!
History Of Diamond Head
Diamond Head has a story as old as time itself, give or take a few hundred thousand years. It's an extinct volcano that's been chilling on the island for 400,000 to 500,000 years.
The native Hawaiians once called it "Leahi," which means the brow of the tuna, thanks to its shape resembling a tuna's dorsal fin. They even used it as a sacred site for worship.
Later on, Western explorers in the 1700s made a little oopsie by mistaking shiny calcite crystals on its slopes for diamonds. So, they renamed it Diamond Head, and the name stuck.
From 1904 to 1955, the US government took over Diamond Head and used it as a military base. That's when they built many of the military structures you can still see today.
In 1965, Diamond Head became a historic site, and in 1975, it became a part of Hawaii's Park Division. Ever since, it's been open to us adventurers for hiking and exploring.
Getting to Diamond Head
Here are the different ways to get to Diamond Head from lovely Waikiki:
From Waikiki to Diamond Head by Car
Alright, let's kick things off with the classic option: the good ol' car.
If you've got a rental car, you're in luck! The drive from Waikiki to Diamond Head is a breeze and will take you about 15 minutes.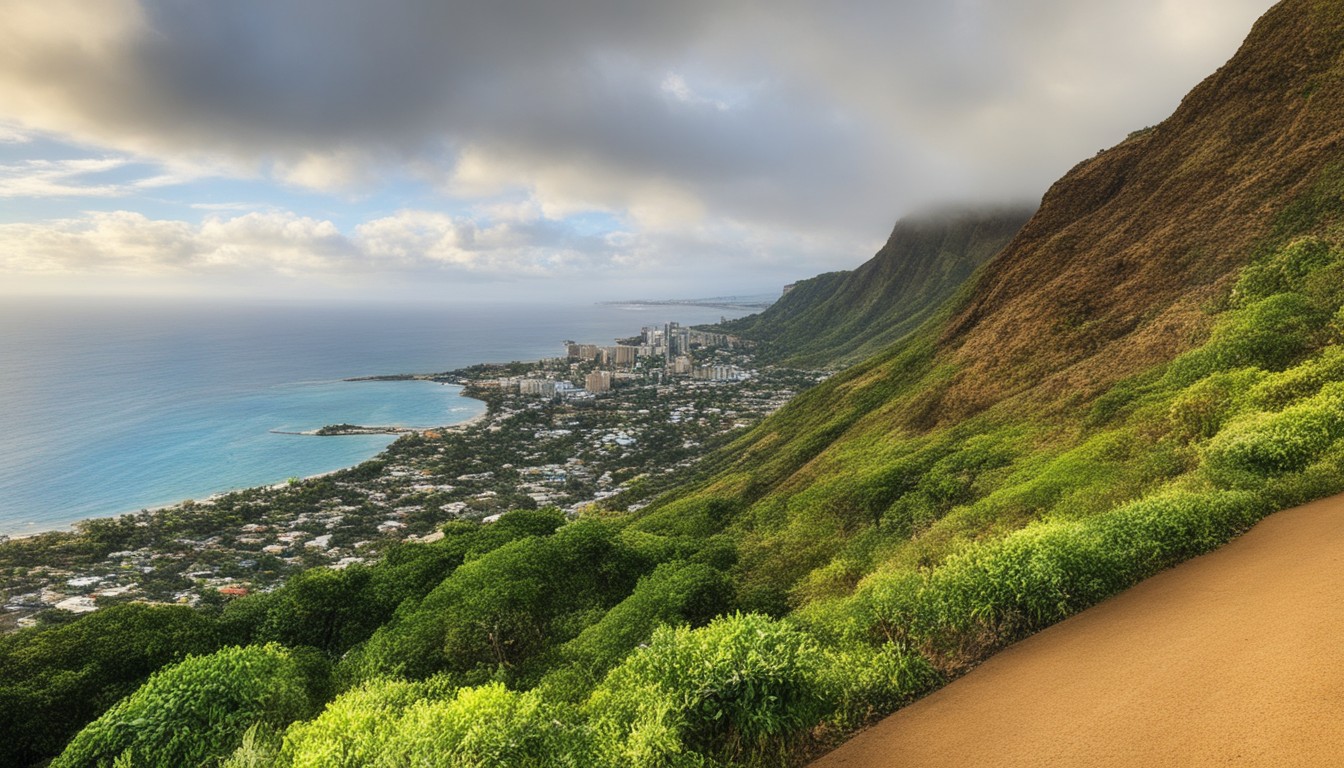 Just hop on Kalakaua Avenue in Waikiki, follow it onto Monsarrat Avenue, and then onto Diamond Head Road. Keep your eyes peeled for signs pointing you to the Diamond Head Visitor Center and Crater Trailhead.
Oh, and here's a little nugget of wisdom: there's parking available once you arrive, but there's a $10 parking fee, and spots tend to disappear quicker than a plate of fresh poke at a luau.
So, do yourself a favor and get there bright and early.
From Waikiki to Diamond Head by Taxi/Uber
Now, if you're not in the mood to navigate the roads, a taxi ride will set you back around $14 to $18. Not bad, especially if you've got a group to split the fare.
And for the tech-savvy crowd, Uber, Lyft, and Holoholo are your pals, offering a private driver at slightly cheaper rates than a taxi.
From Waikiki to Diamond Head by Bus
Hawaii's got a pretty sweet bus system, and you can hop on bus number 23 from Waikiki to the Diamond Head Monument stop.
From there, it's just a short stroll inside the Diamond Head crater. Easy peasy, right?
From Waikiki to Diamond Head by Trolley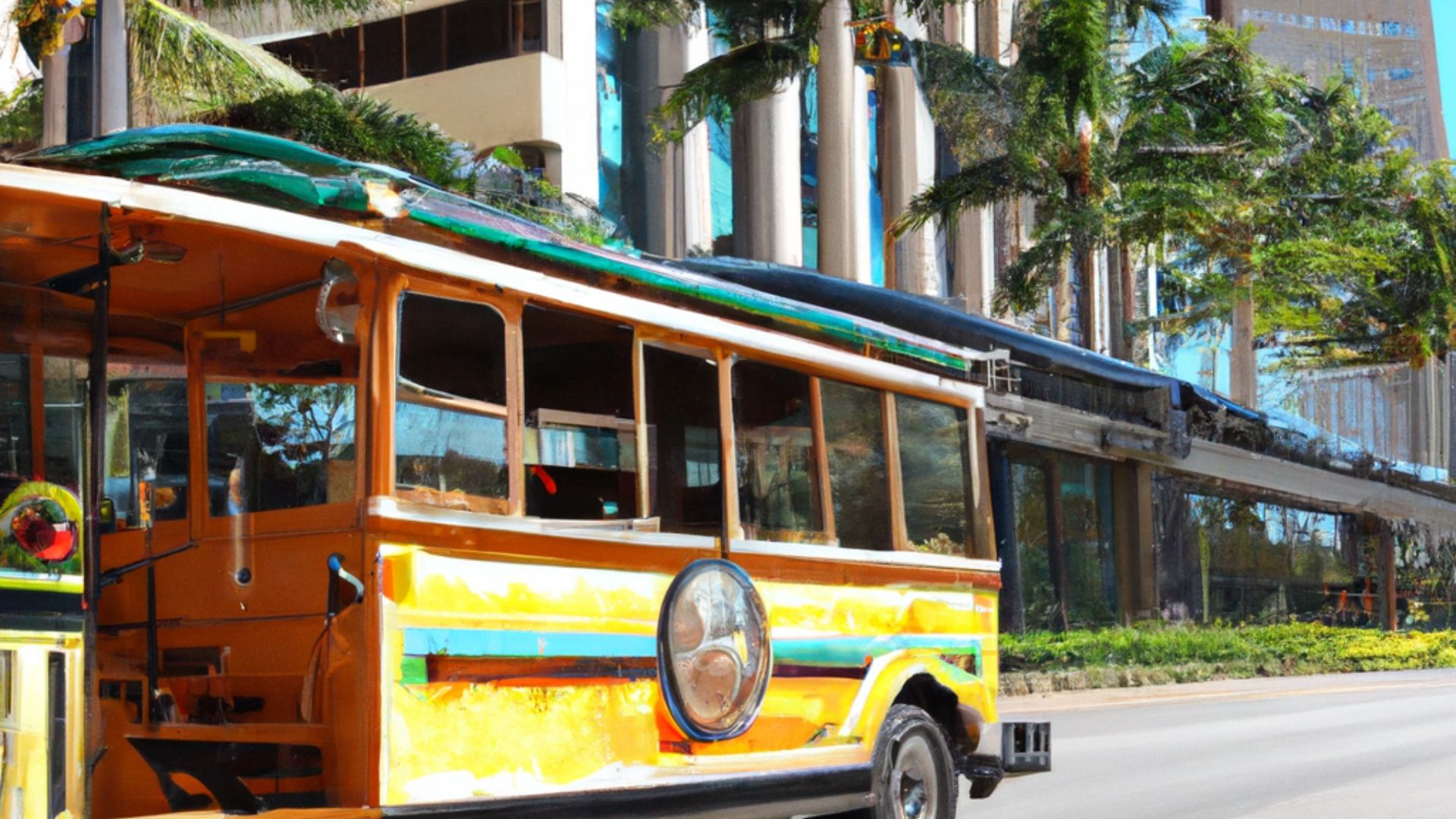 If you're looking for a little bit more pizzazz and don't mind shelling out a tad more, the Waikiki Hop-on Hop-off Trolley is your ticket.
It stops at Diamond Head, and if you plan on exploring multiple spots, consider grabbing the 1, 4, or 7-Day All-Line Pass.
From Waikiki to Diamond Head by Tour
For those short on time or just prefer having everything planned out, there are some fantastic tours on Get Your Guide that you can book in advance.
One of my favorites is the Diamond Head and Manoa Falls Hiking Tour, which takes you to some of the best hiking trails in Oahu. It's like having a personal adventure guide.
Diamond Head Hike Entrance
There's a little fee to pay before you begin your hiking adventure; $5 per person. If you brought the little ones along (under 3 years old), they're in for free.
Don't forget about that $10 parking fee if you drive to Diamond Head.
Diamond Head Hike Opening Times
Diamond Head doesn't sleep! It's open every single day from 6 AM to 6 PM. But here's a little tip: the last entry is at 4 PM, and they shut the gate at 6 PM sharp. So, if you want to make the most of your visit, rise and shine!
Best Time to Visit Diamond Head Hike
Let me spill the beans here; Diamond Head is one of the hottest spots in Waikiki, and I'm not talking about the weather.
It's on everyone's must-visit list, which means it can get pretty crowded. To dodge the masses, go early on weekday mornings. You'll thank me later.
Starting your hike early not only means fewer crowds but also escaping the scorching midday sun. Plus, you'll have a better shot at scoring a parking spot if you're driving.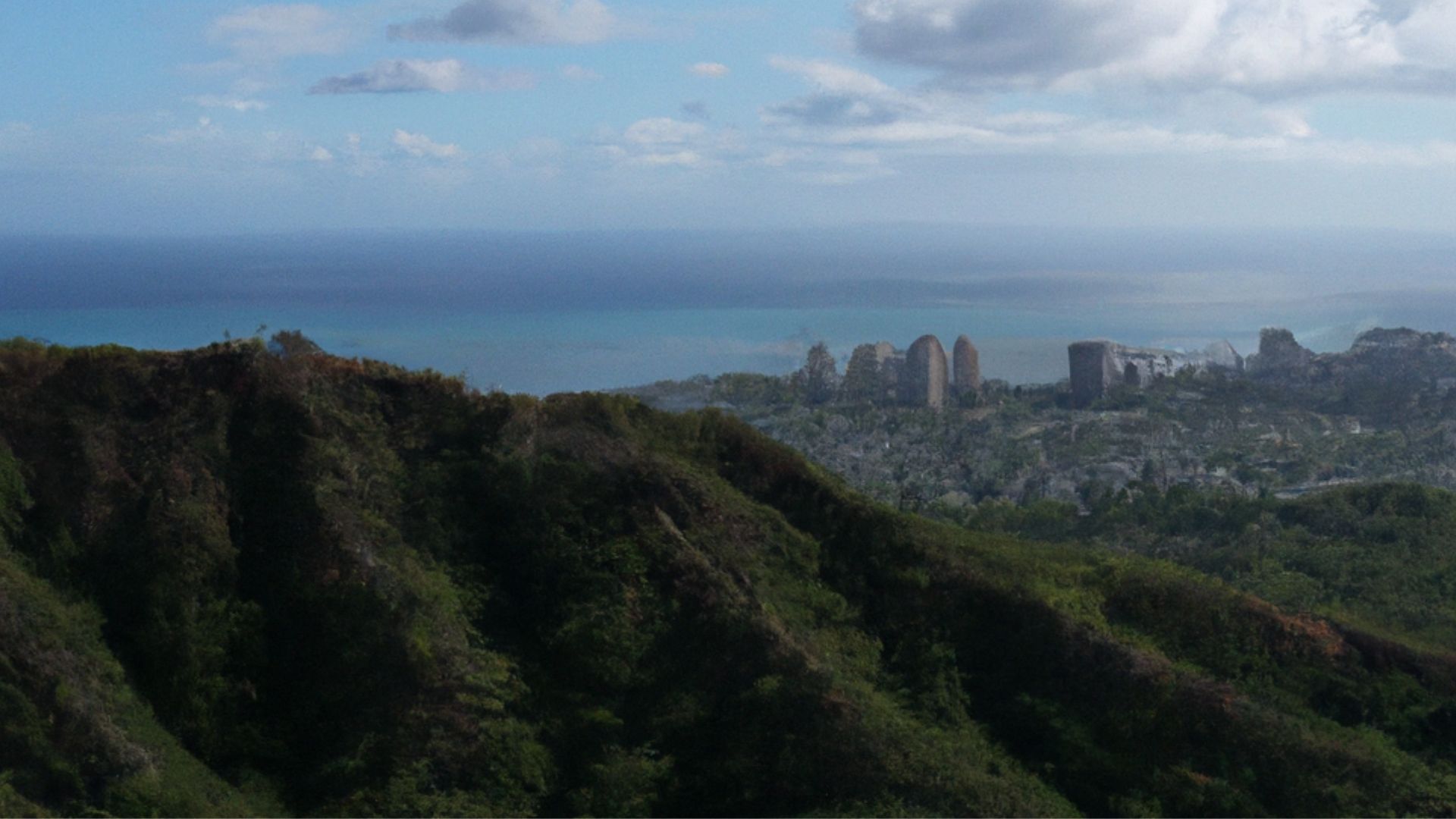 Trust me; the views are worth the early wake-up call!
Now, as for the popular hike itself, be prepared for a bit of a workout. There are two sets of stairs along the way, totaling over 170 steps.
But don't worry, they're not as intimidating as they sound. You'll find water fountains and toilets at the trailhead, so you can stay hydrated and take care of business before hitting the trail.
Speaking of hydration, it can get really hot out there, folks, and there are no vending machines to quench your third.
So, slap on a hat, load up on sunscreen, and make sure you have plenty of water. You'll thank yourself for that H2O later.
What to Pack
Here's a handy checklist for your Diamond Head adventure:
Photography camera (for those Instagram-worthy moments)
Tripod (steady hands not required)
Day bag (to carry your essentials)
Power bank (because your phone will be snapping away)
Reusable water bottle (stay hydrated, my friends)
Sunscreen (protect that beautiful skin)
Lightweight rain jacket (Hawaii weather can be unpredictable)
Wrapping Up
And there you have it, fellow adventurers! You now know all the best ways to get to Diamond Head from the heart of Waikiki.
Whether you're up for a scenic drive, a trolley adventure, or a historical hike, Diamond Head awaits you with its panoramic views and a taste of Hawaiian history.
So, grab your camera, put on that sunscreen, and get ready for an unforgettable adventure on the beautiful island of Oahu. Aloha!